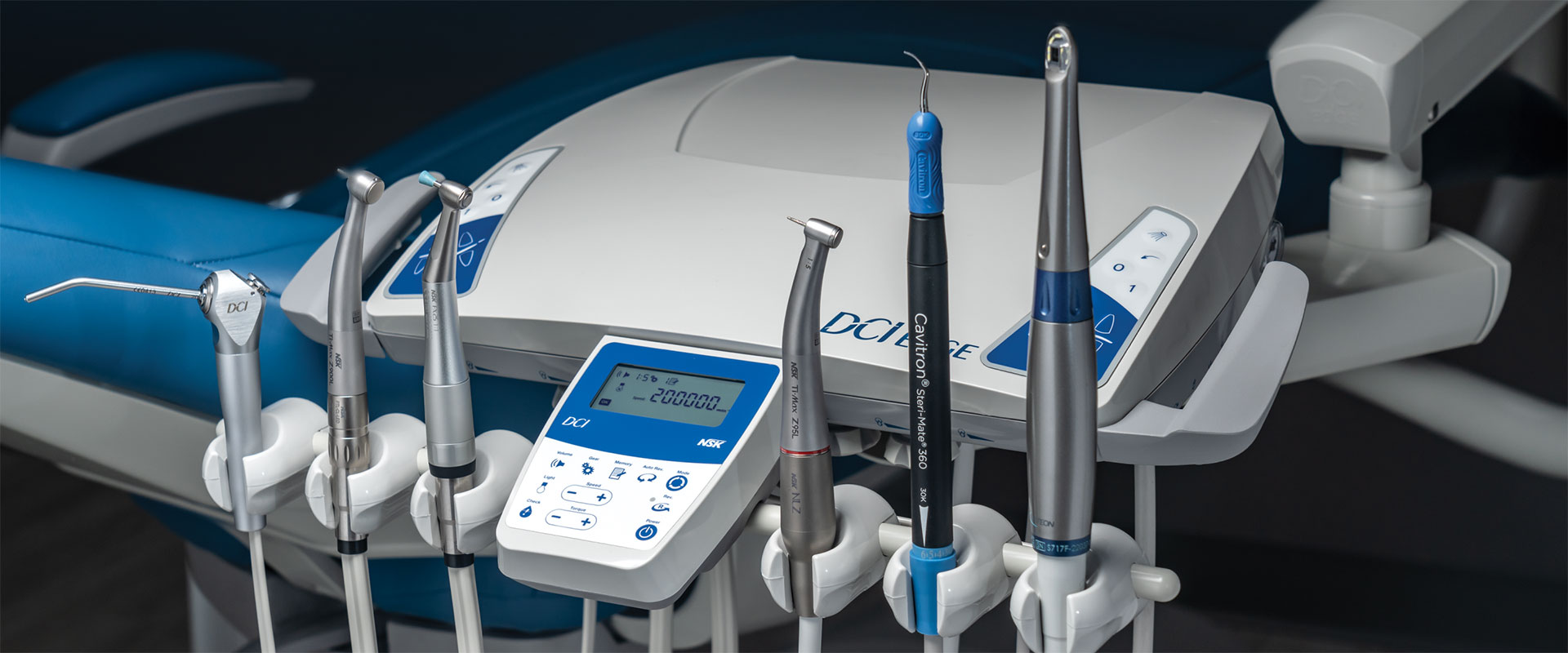 Performance Meets Design
DCI Edge Series 5 delivery systems integrate technology to improve operator efficiency and eliminate clutter in your workspace. Our delivery systems allow for the flexibility of integrating your current operatory devices while allowing space for tools you might need in the future.
Introducing the DCI Edge Rear Floor-Mounted Delivery Unit
This unique design accommodates easy positioning for left or right-handed practitioners. With a 6" side to side movement that effortlessly slides for unrestricted access that doesn't encroach into the operator space.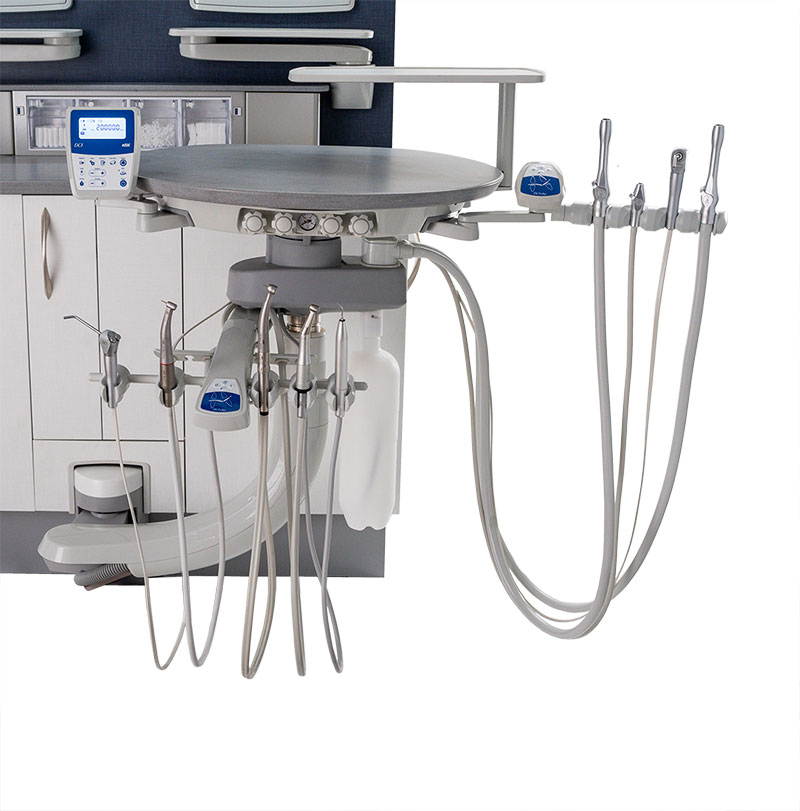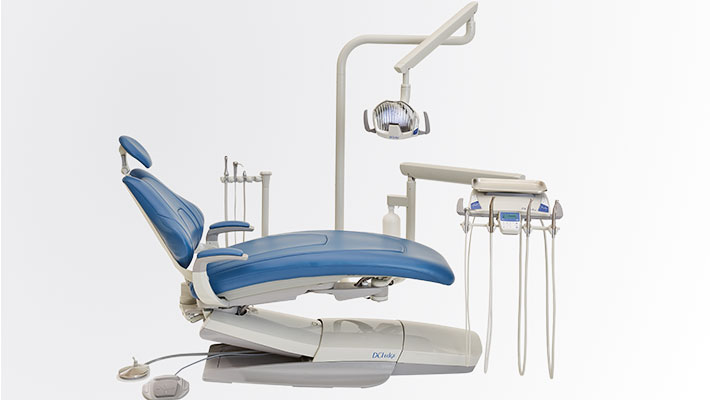 Flexible Design
Series 5 Delivery System is available for Swing or Post Mount with or without Cuspidor and an optional Rear Assistant's package.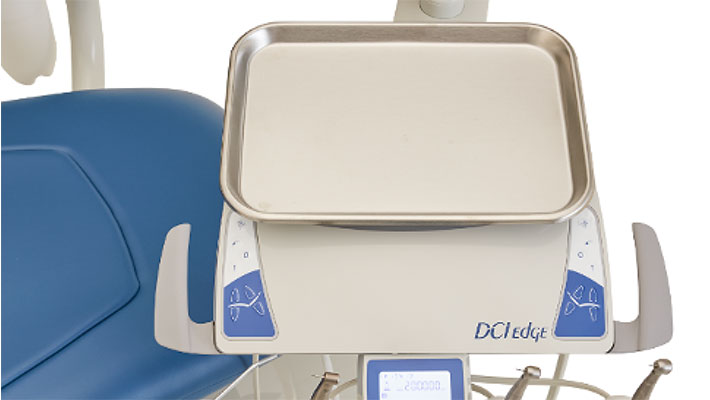 Ergonomic Access To Intsruments
Additional head pivot swivels to improve access and reduce unnecessary movement.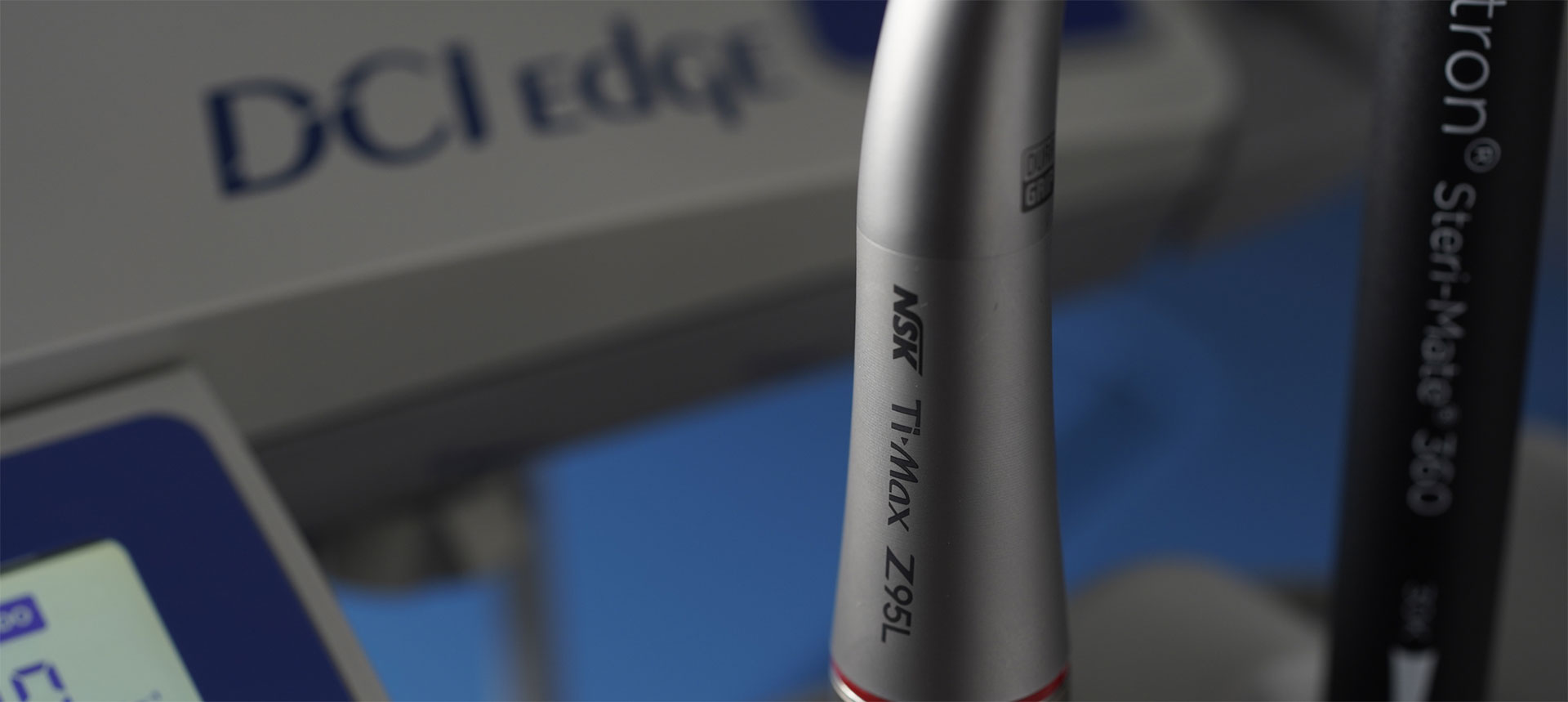 Power of Integration
The DCI Edge and NSK engineering teams from around the globe have designed a best-in-class intuitive experience. Streamlined and factory installed. Enjoy the enhanced safety and treatment efficiency that comes with the NSK NLZE electric motor system's compact design and cutting-edge features.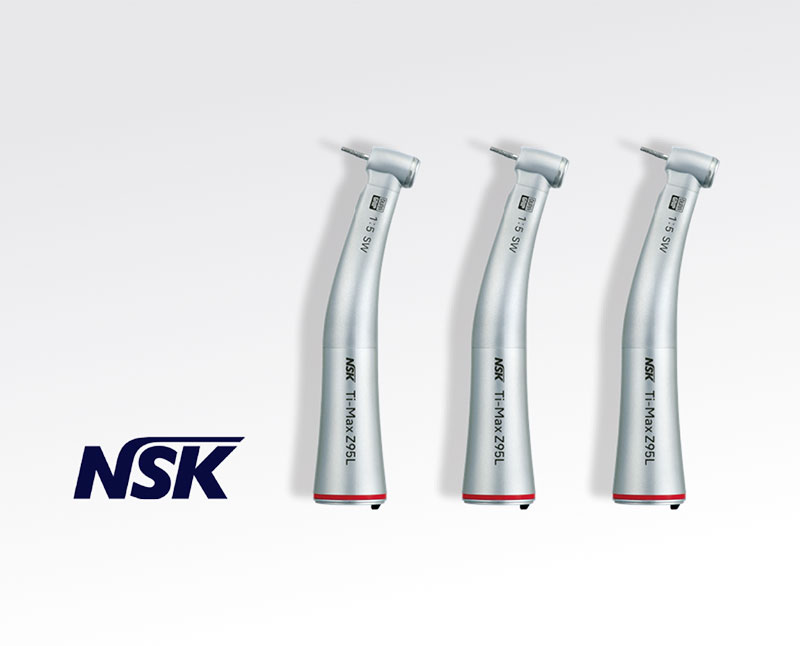 Exclusive Extended Warranty
Ask about the DCI Edge exclusive NSK pricing and extended warranty on a variety of air and electric attachment bundles. The Electric High-Speed Z95L is one of fourteen bundle options.
Integrated and Ready To Go
Easily access essential clinical and diagnostic devices such as the Dentsply Sirona Cavitron system, the ACTEON® SOPRO family of intraoral cameras, piezoelectric scalers, and curing lights.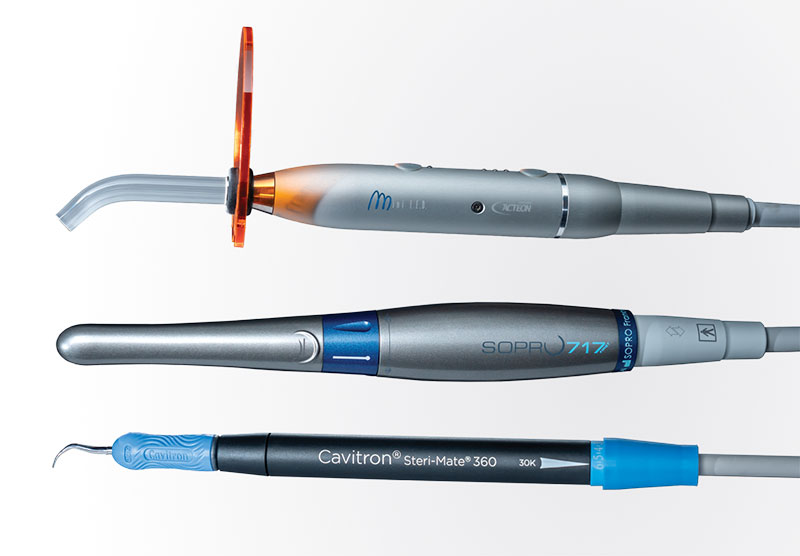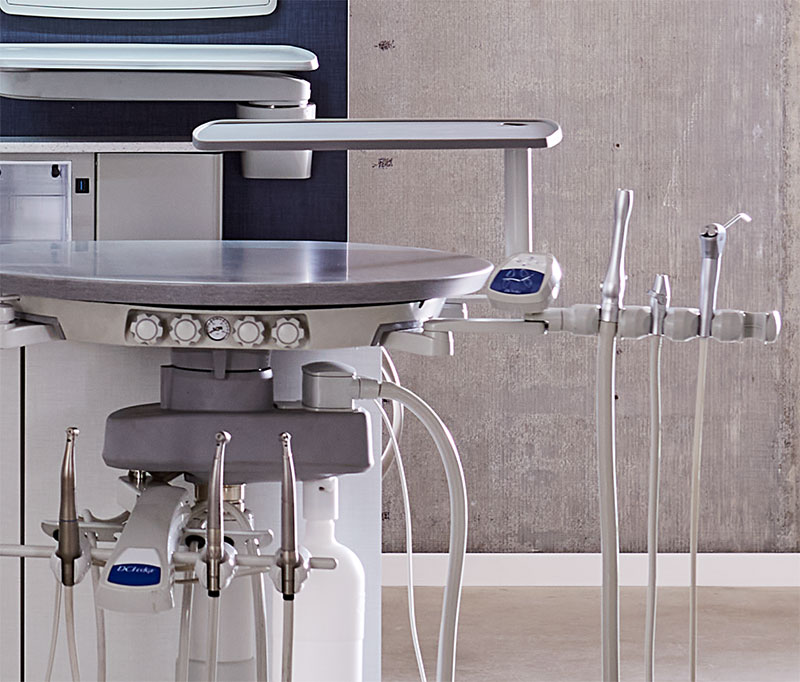 Rear Floor-Mounted Delivery Unit Features
Accommodates ancillary integration, now or in the future
Mobile surface has an adjustable height range of 3"
Unique design accommodates easy positioning for left or right-handed practitioners
6" side to side movement without encroaching on operator space
Alignment of collection trap and water bottle enable convenient service position for Assistant
Assistant touchpad pivots 180 degrees
Work surface tray holder provides additional space for supplies