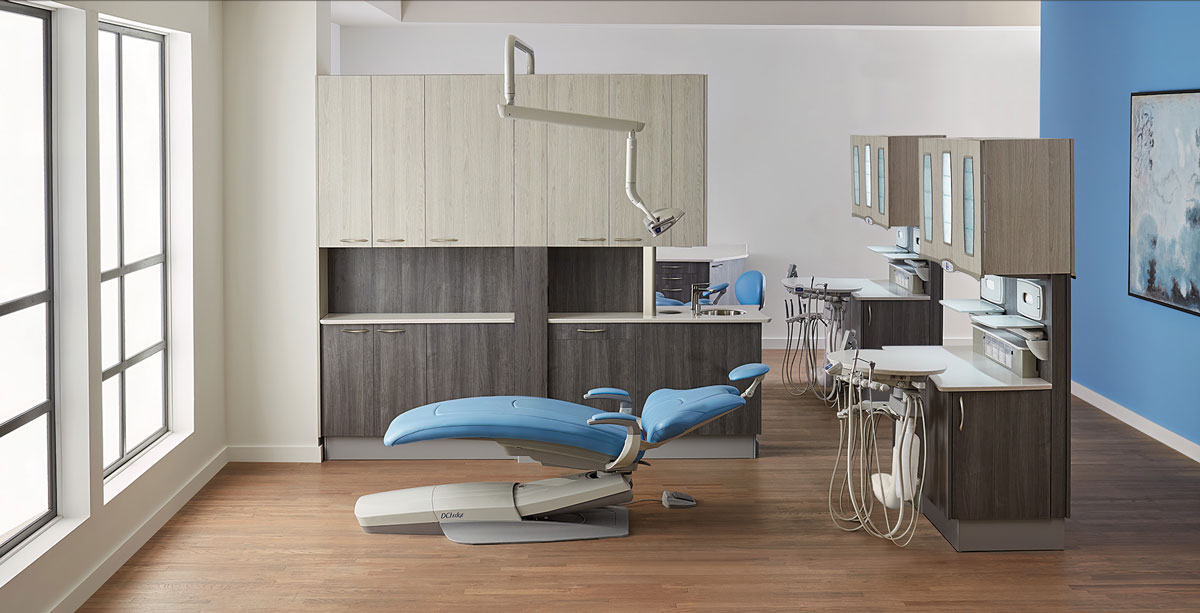 Sleek Cabinetry Design to Complete Your Operatory
Designed for optimal organization and efficiency, DCI Edge Cabinetry combines the work and storage space you need with showroom aesthetic appeal. Purposeful and streamlined construction at a price point intended to offer the best value for your budget.
From side cabinets to 12 o'clock workstations, center island consoles to sterilization centers and lab casework, DCI Edge cabinetry offers complete solutions to meet your individual needs.
Introducing the Edge Efficiency Center

SOLUTIONS FOR PRODUCTIVITY
DCI Edge provides modular customization to accommodate even the most challenging spaces for optimal operatory organization.

DESIGNED FOR DENTAL
Adjustable pull-out ergo shelves, tip-out bins, flexible monitor mount, integrated electrical and USB ports, and colored drawer organizers ensure that everything you need is efficiently placed within reach.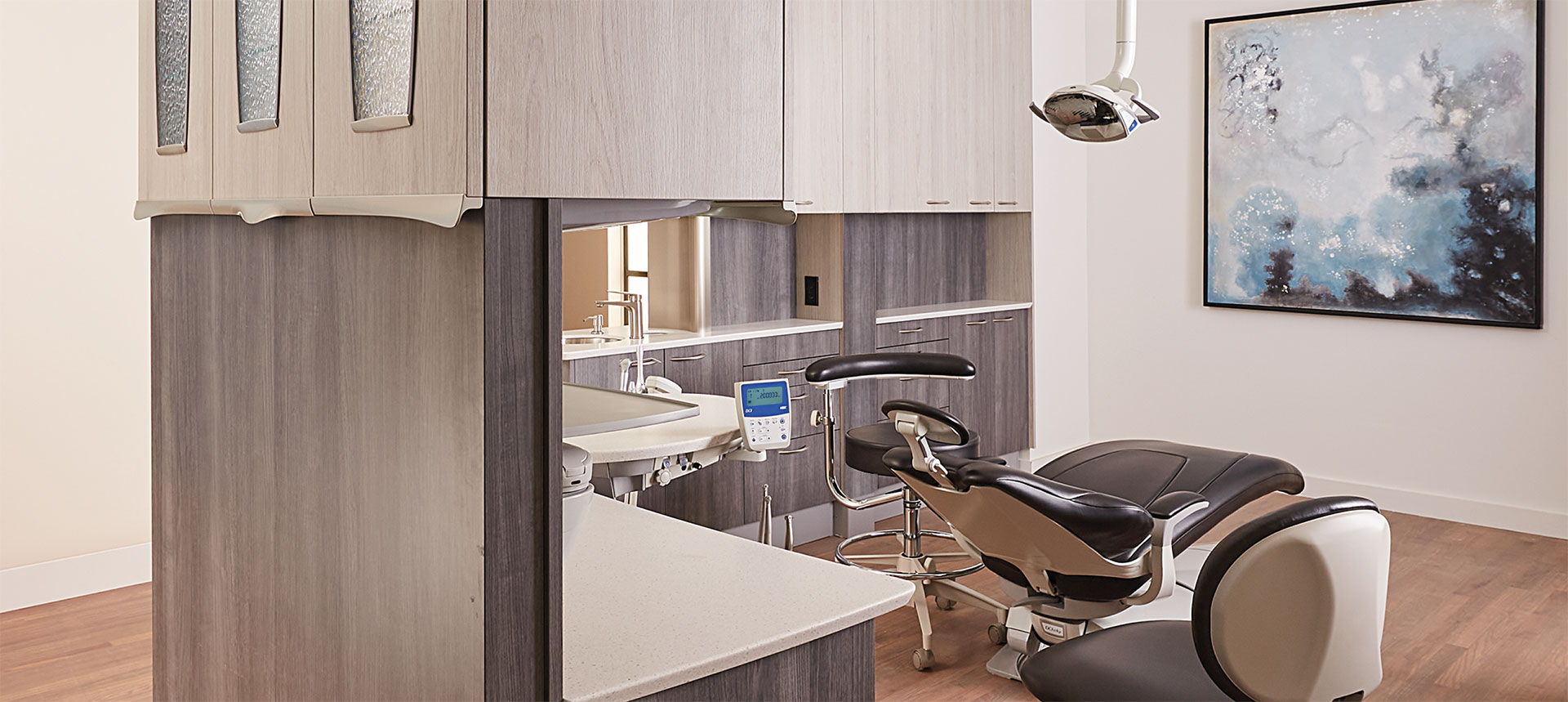 BEAUTY MEETS FUNCTION
With DCI Edge cabinetry, aesthetics are not compromised for utility. With a designer's attention to visual appeal, our cabinetry provides ergonomic access to materials and instrumentation, ample workspace to accommodate any clinical procedure, and optimal storage space. Additionally, the units are easily adjustable for left or right capability.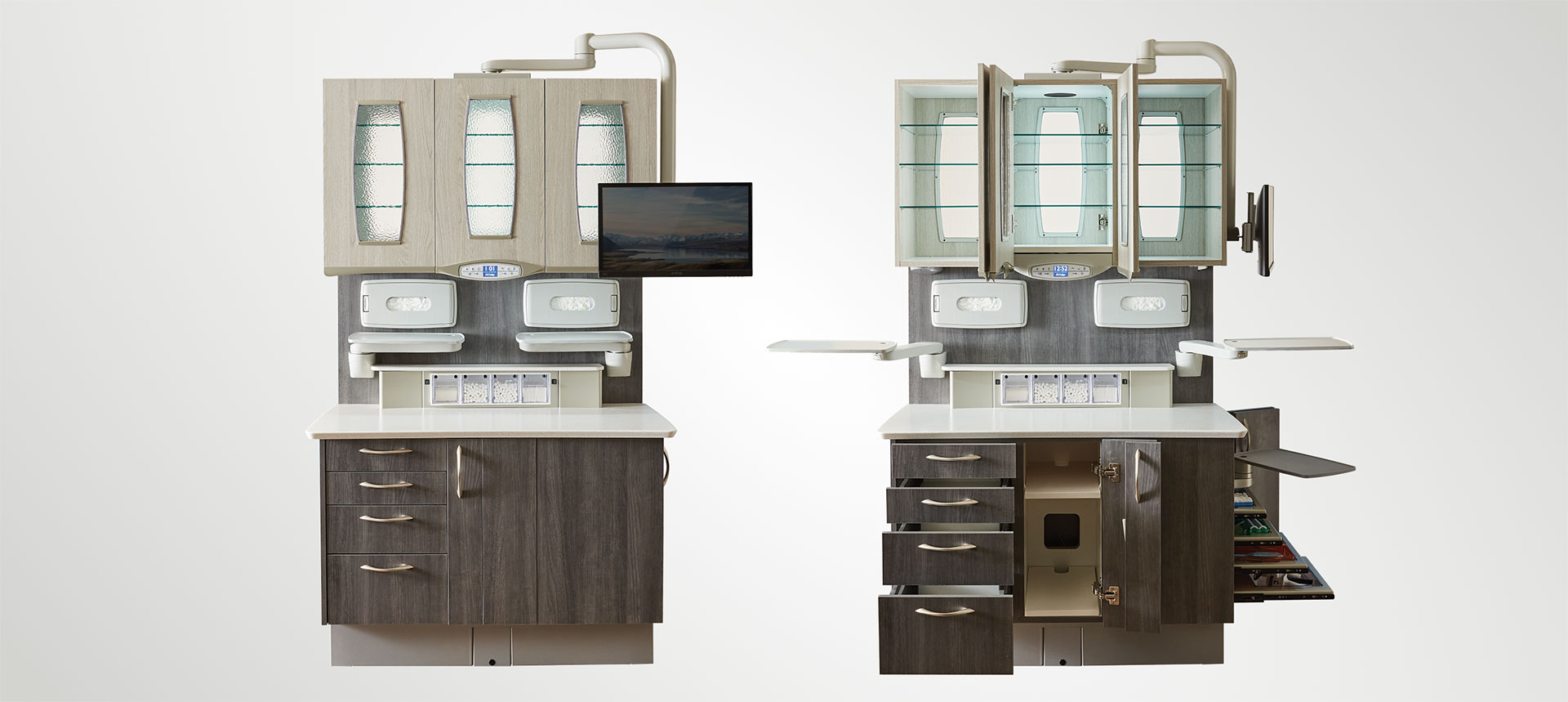 DO IT YOUR WAY!
Choose the configuration and carefully considered options that empower you and your Assistant to organize efficiently without leaving the chair.
12 O'Clock Free Standing Cabinet Features
Assistant's work surface can increase effortlessly to accommodate any clinical procedure

Colored drawer organizers optimize storage space

Ergonomic access to tubs, trays, cassettes, materials, and instrumentation

Upper doors feature textured glass with LED lighting

Pass-through upper with textured glass inserts

Mid-section power station with tip out bins. Two access doors with hidden duplex outlets for clean cord management

Swivel steel powder-coated ergo shelves to hold tubs and trays, or act as a work surface. Robust, die cast arms, that hold up to 10 pounds

Standard 24" or extended 30" upper cabinets

LED task lighting and clock timer

Dual glove dispensers

Removable back panel with free standing 12 o'clock

Lower center module with CPU storage, bi-fold door and adjustable shelf

Lower Assistant's module side opening bi-fold door and pull-out drawers

Easy-glide monitor mount can be installed at top or bottom of upper cabinet for convenient viewing

Optional nitrous flow meter cut-outs available

Accent colors on mid-section
Cabinetry Streamlined For Sterilization Workflow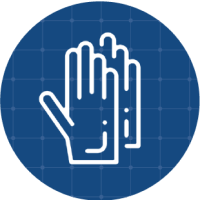 Receiving, Cleaning, & Decontamination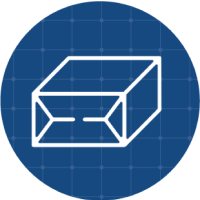 Preparation and Packaging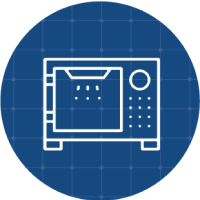 Sterilization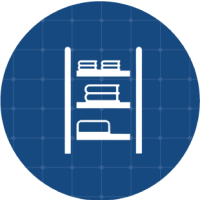 Sterile Storage and Make Ready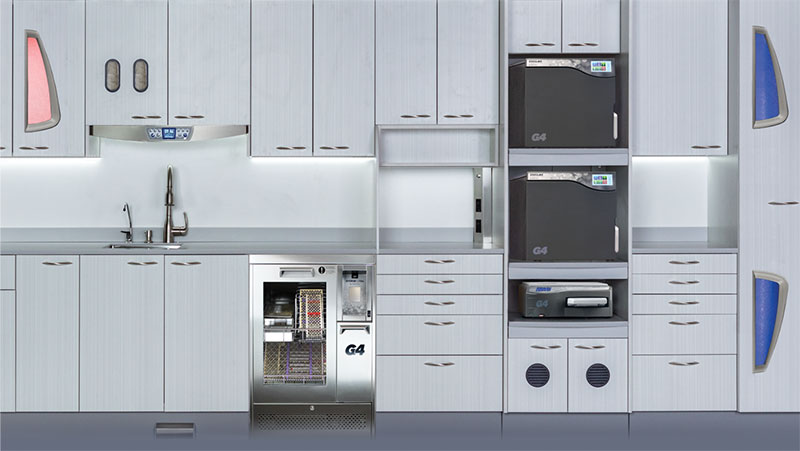 Specialized Lighting For Visual Workflow
Red lights indicate contaminated storage while blue lights illuminate sterile storage. Additional task lighting brightens the entire work surface for maximum visibility.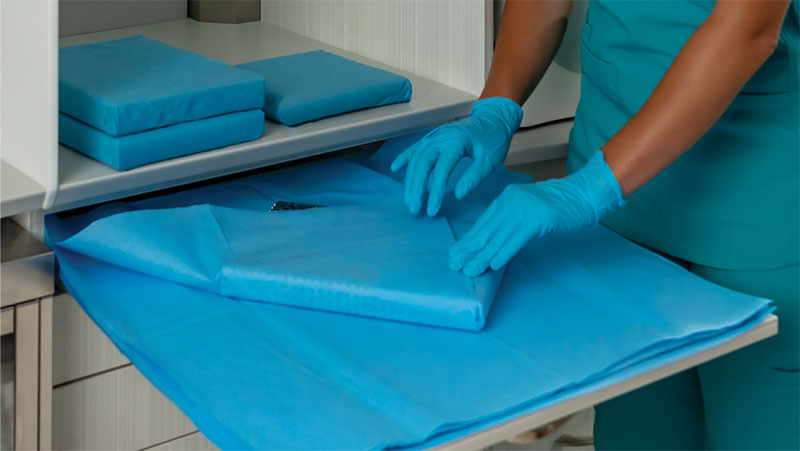 Flip Down Wrap Station
Two conveniently spaced drawers designed to pull out and flip down, ensuring ample space to wrap cassettes of any size.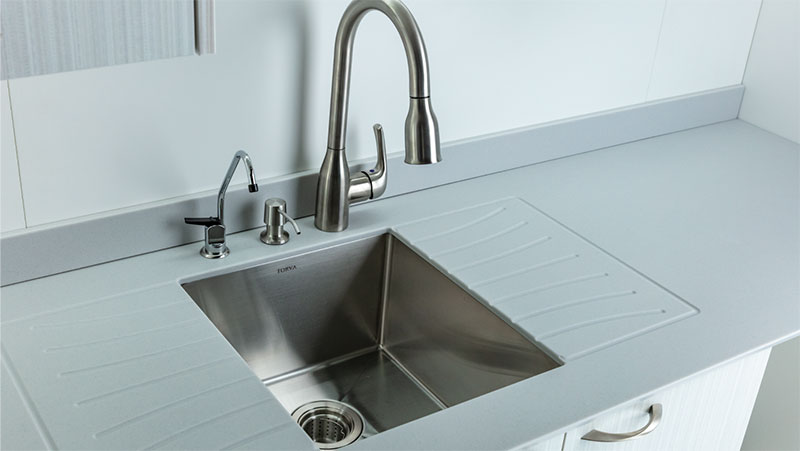 Systematic Decontamination
Optimize workflow with specialized waste containers, stainless steel undermount sink, dual integrated drain boards and conveniently placed glove dispensers.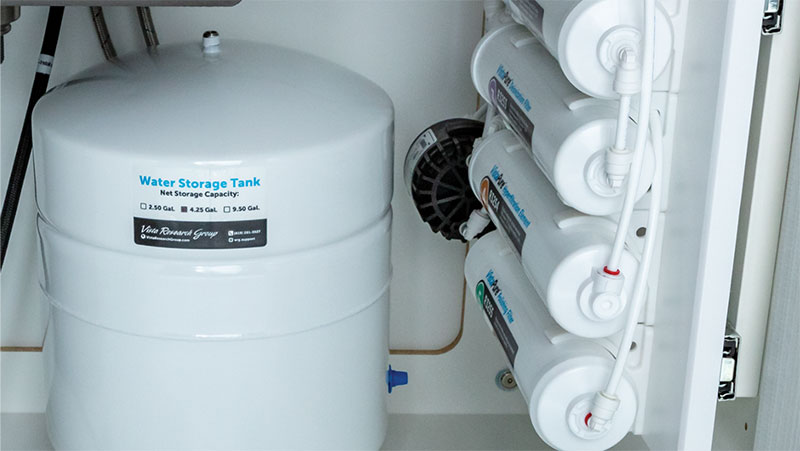 Factory Integrated Accessories
Our designers and engineers have curated a list of the best options in dental sterilization. Factory installation provides optimal placement and smooth workflow.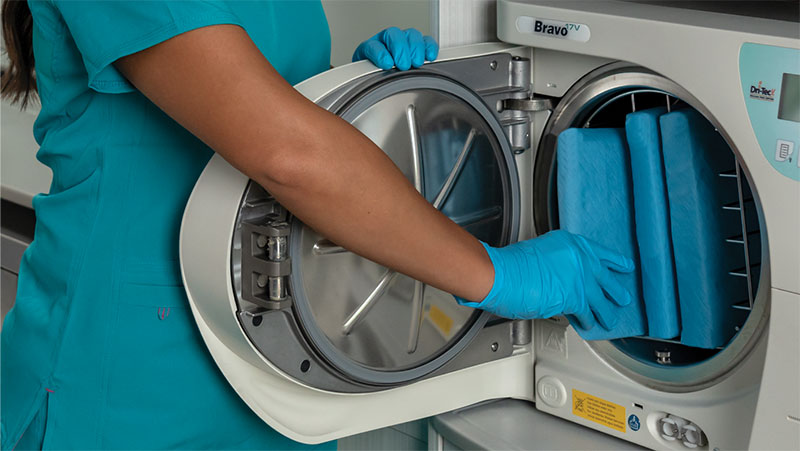 Sterilization Towers Built To Last
Built with waterproof materials that guarantee protection from water damage. Multiple tower options accommodate your specific sterilizer selections.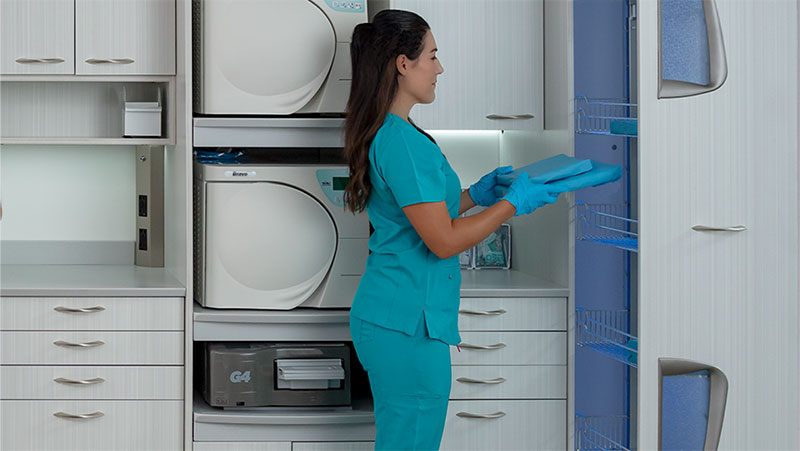 Simple Sterile Organization
Pull-out storage with wire racking holds numerous cassettes, tubs, trays and wrapped instruments. Adjustable shelves allow for fast and easy management.